2/F & 7/F, On Building, 162 Queen's Road Central, Central, Hong Kong
A hidden sanctuary inspired by exotic architectural details and natural elements. Sustainable at its heart & touches your heart.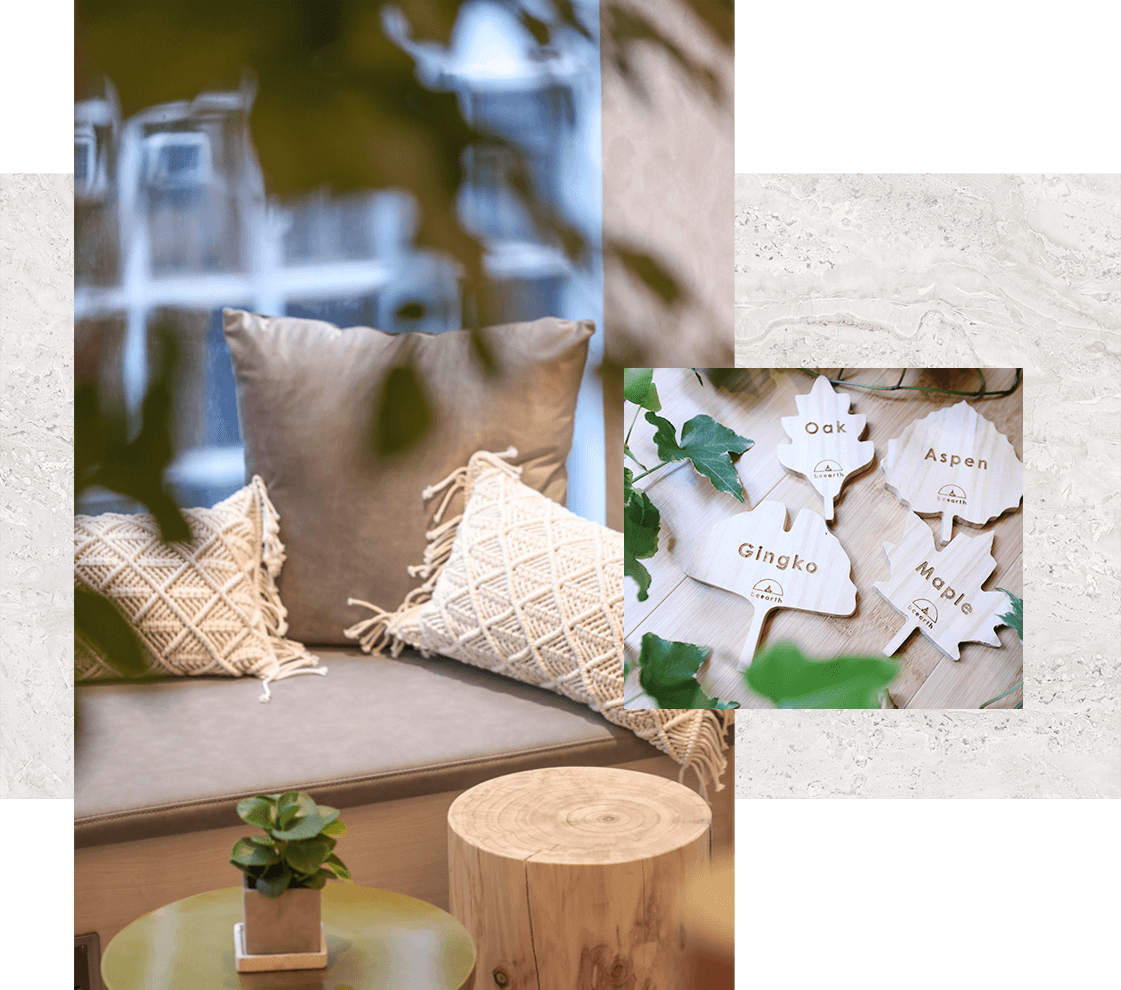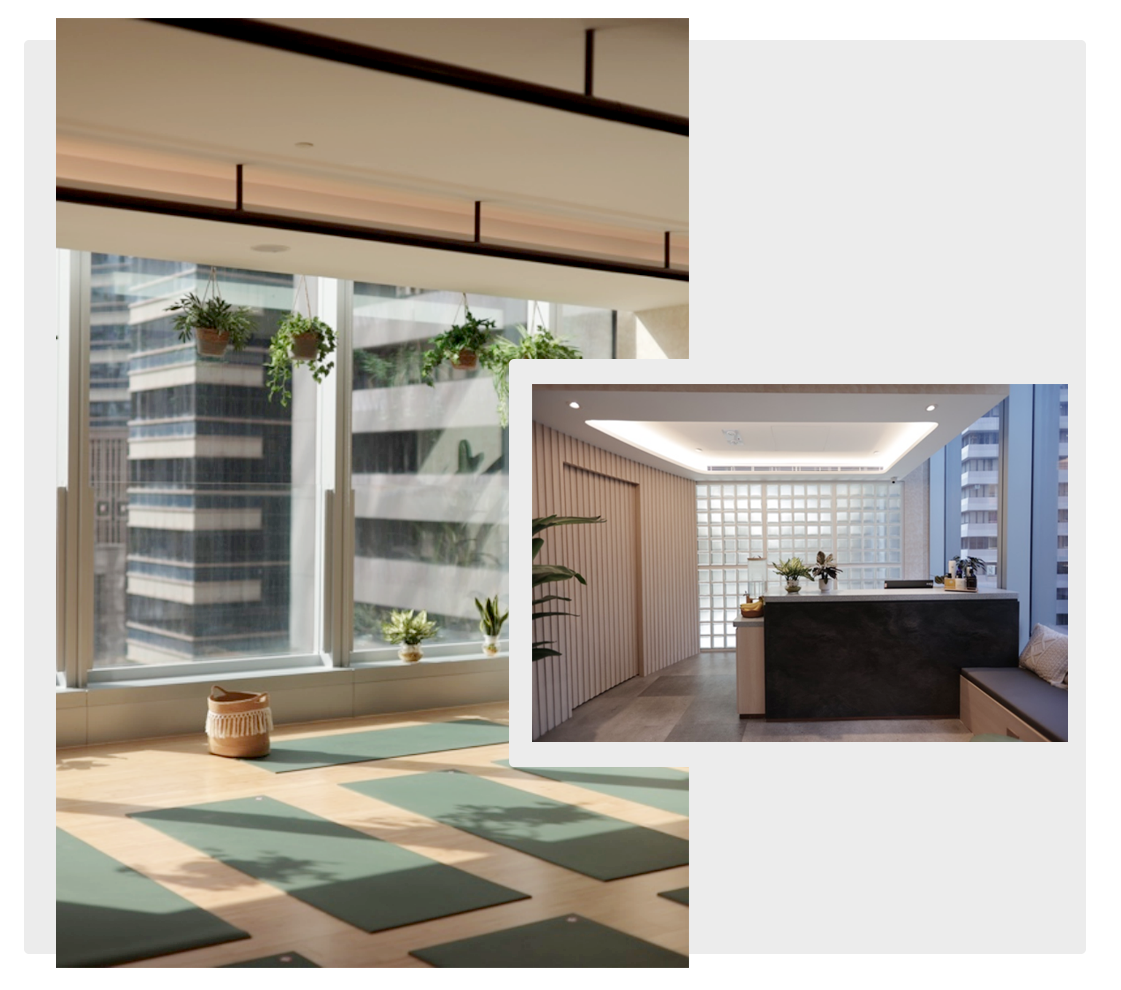 Our studio in Central was born under the radiant skies of Hong Kong in December 2019, with two floors up to 5,000 ft - have a beautifully and naturally decorated reception & waiting area; male and female change facilities, lockers and showers to make fitting a class into your day that little bit easier; and a total of 6 beautifully decorated yoga rooms - Gingko, Oak, Aspen, Maple, Palm and Cedar – each with its unique elements and values.
We aspire to positively impact the heart, mind and soul of individuals who enter the studio - providing the best yoga and wellness experience in the middle of the hustle and bustle of Hong Kong. We are committed to creating a healthy interior space with a low environment impact as your health and the sustainability of our Earth are always of the utmost importance. Each element in the studio was chosen with that in mind!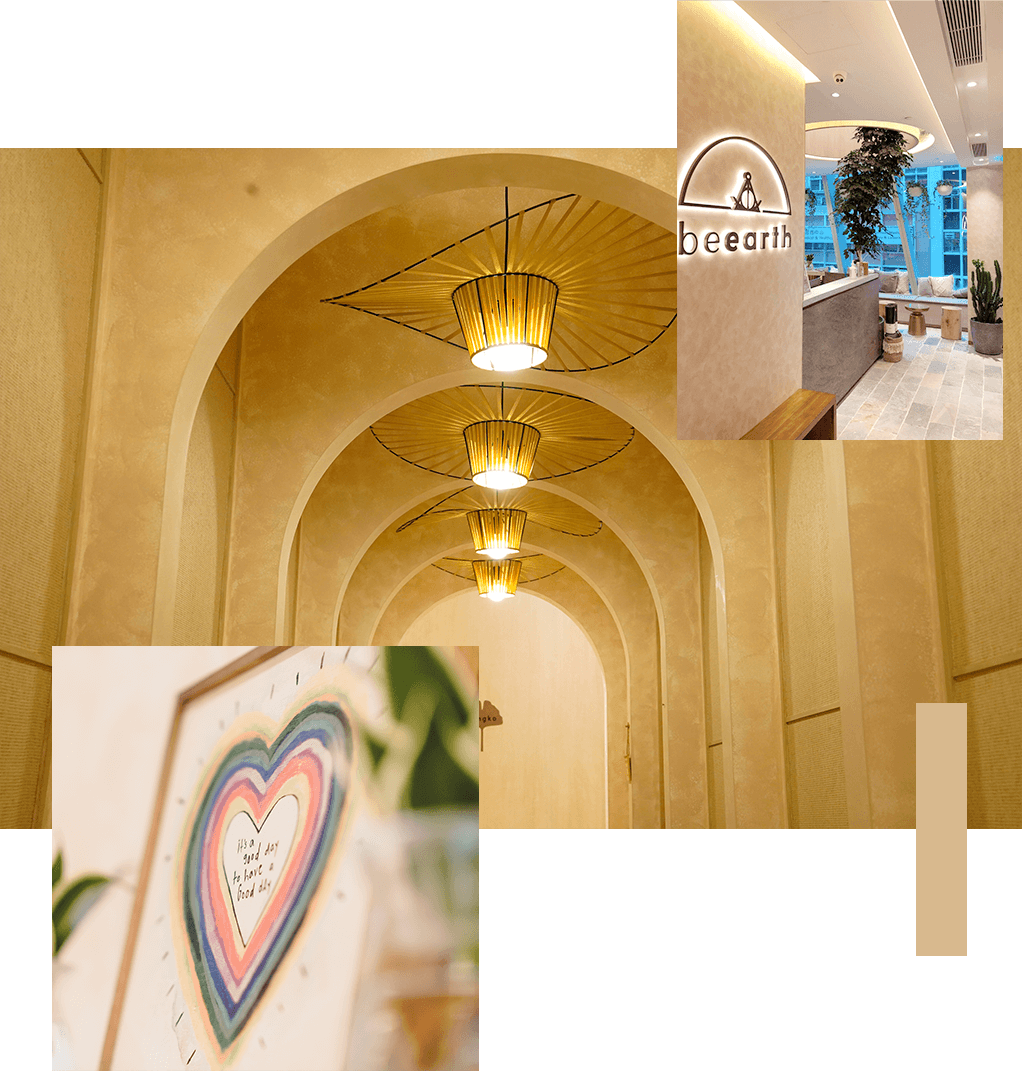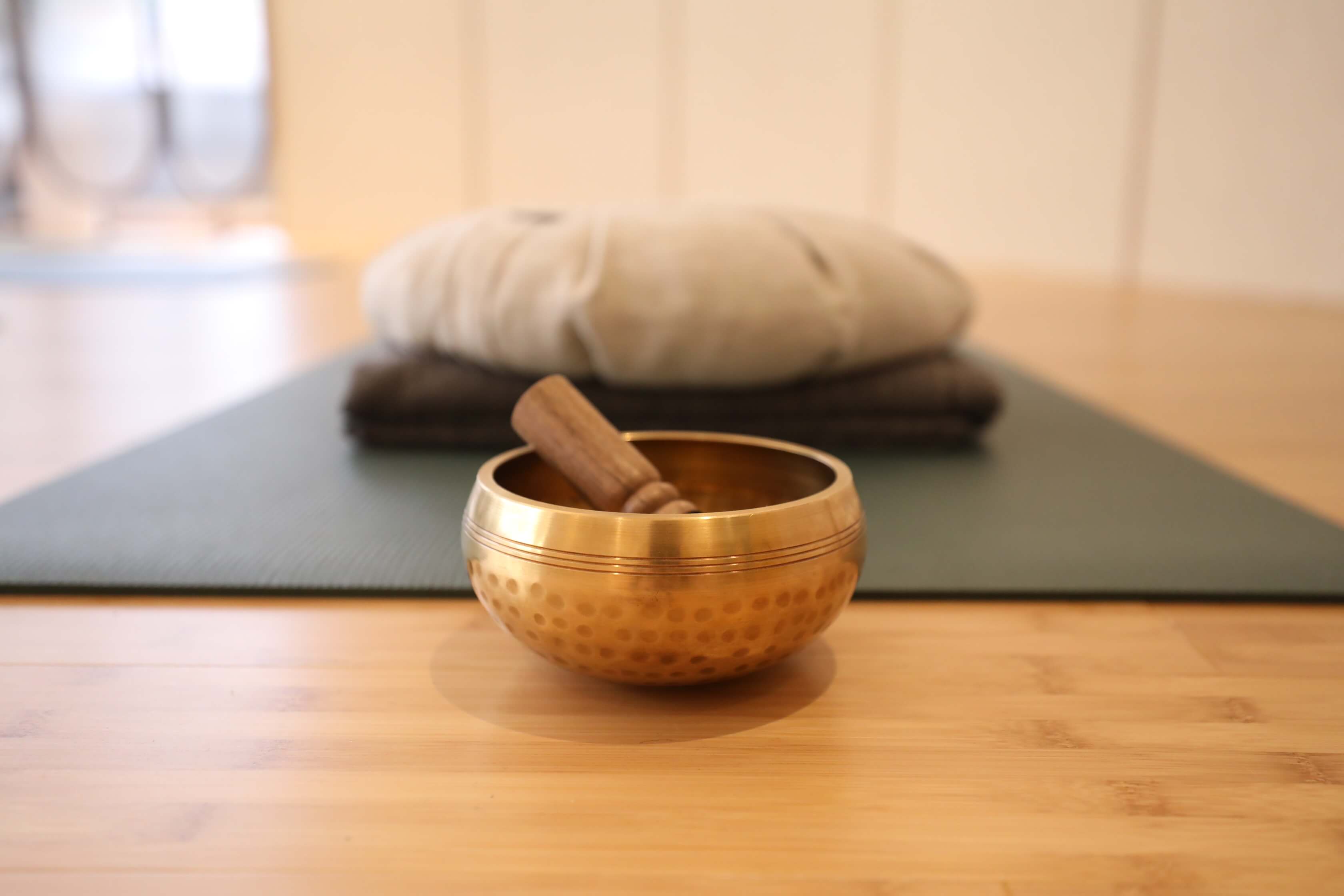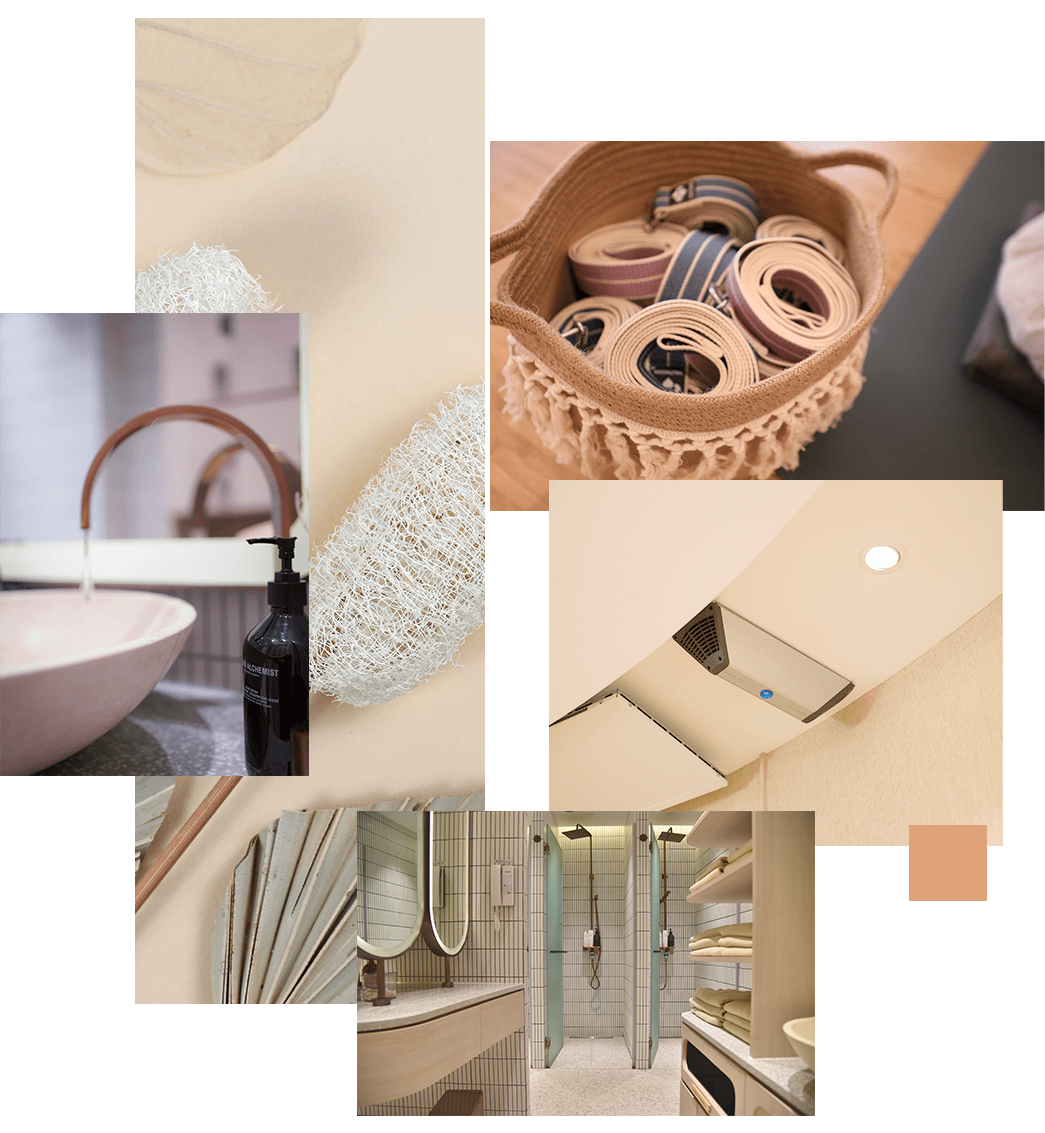 The earthy & healthy elements:
Non-VOC Paint
Bamboo Flooring (also warm in winter, cool in summer, and best of all - soft on your joints!)
Independent ultraviolet air purifiers in each studio room
Naturally sourced Mats
Full range of props, beautiful organic bolsters and straps, recycled foam blocks and blankets etc
Energy efficient Infrared Heating Panels for the very popular warm & hot yoga classes
LED lighting (and most of the time flooded with natural light!)
Access to Filtered Drinking Water
Shower Water Filter
All Natural Hair, Body & Skincare products
Even the plants and greeneries were chosen for their ability to reduce pollution!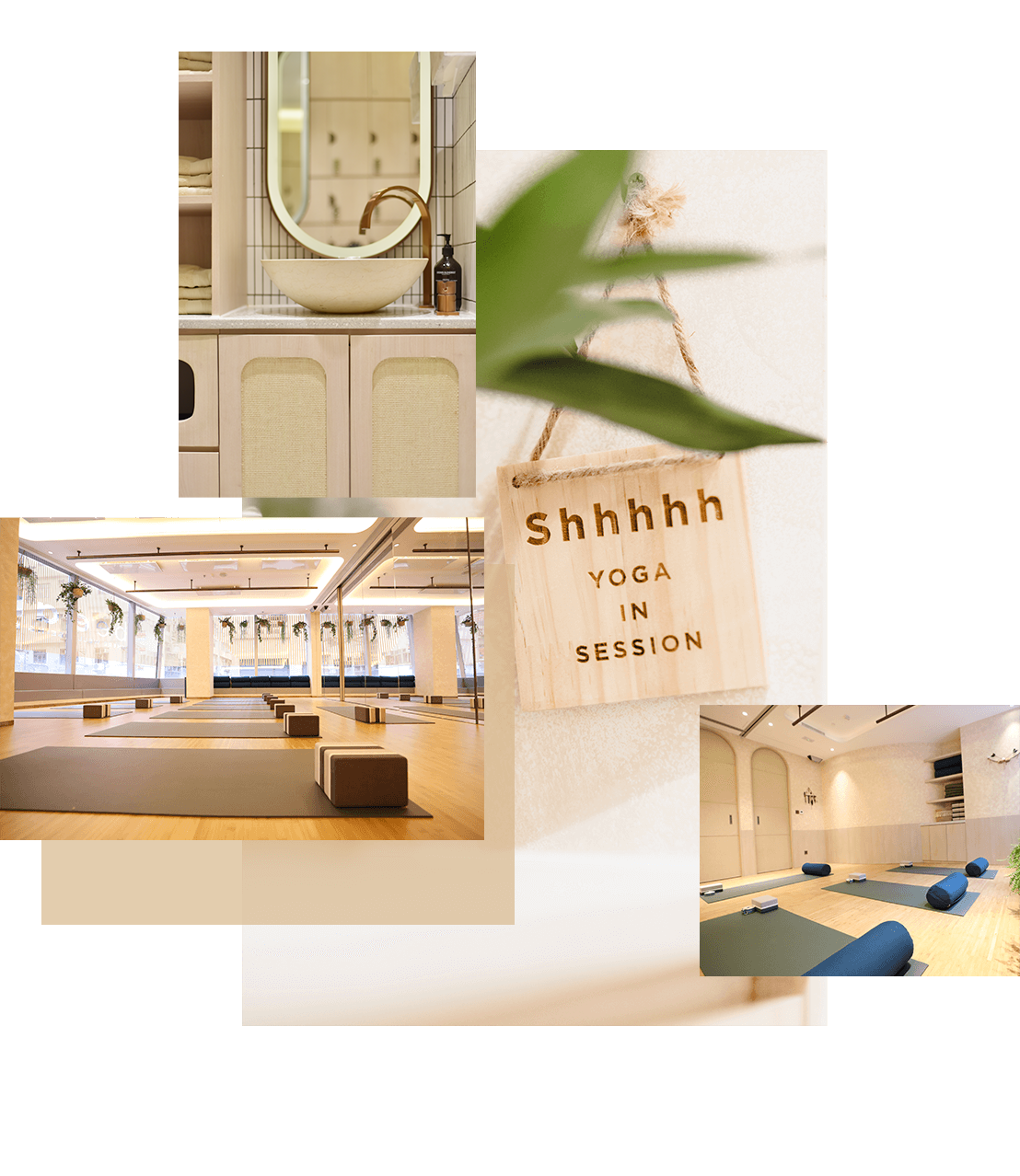 This humble space is built for everyone to learn, share, discover and nourish body, mind and soul. So yogis – just come with your yogawear, water bottle , an open heart, and all is set! Everything else is being taken of here in Be Earth.
Start Your Trial
Begin your well-being journey with us! Available only to new Be Earth Students.
Check schedule