We have gathered a group of diverse, professional and passionate teachers to provide safe and fruitful classes for all levels, from beginners to the most experienced yogis.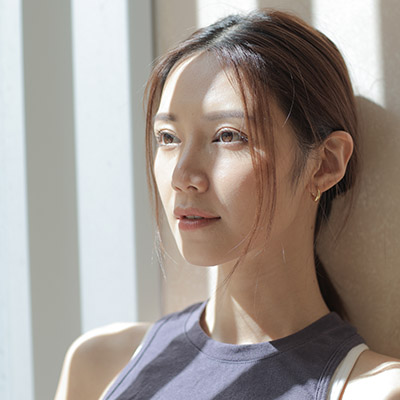 Elva Ni
Elva is passionate about movement, health and well-being. Having discovered her passion for yoga in 2013, Elva's classes focus on a creative flowing movement and connecting with the body while calming the mind. Elva loves the discipline and beauty of practicing yoga. Expect to build heat as she guides you through classes balanced with strength, humility and refinement through adjustments. Elva encourages students to give anything a go without focusing on the outcome. She believes everybody has the power to heal themselves. Prepare to walk out of the studio feeling strong, grounded, nourished and at ease.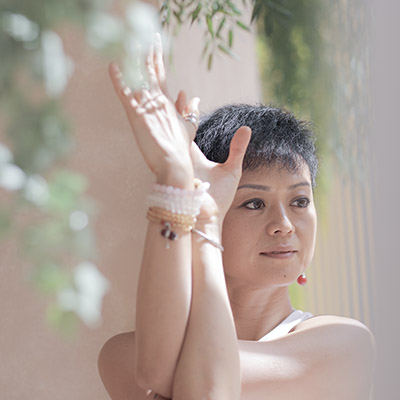 Yan Zhou
Yan, a Yoga Alliance certified E-RYT 500, YACEP & RPYT Yoga teacher, is also a Forrest Yoga Gaudian in Training, certified Reiki Master, Poppy Perinatal as well as Mindful Birth certified Pre/Postnatal yoga teacher. Yan believes in the simplicity of Yoga practice, shifting her students' attention away from force and towards the joy of the body and the present moment. She is a passionate practitioner and teacher who wants to share the wisdom of Yoga with everyone. Having previously worked in the Financial Services Industry, Yan believes that we can transform stressful lifestyles to be more balanced and energetic by increasing the awareness of our breathing and by establishing a connection between the body and mind. In class, Yan provides a safe and encouraging environment in which to develop the mind, body and spirit through unique, balanced practices of asana, pranayama, and meditation. She focuses on using deep breathing to build up body strength as well as to improve flexibility through intelligent sequencing. Using unique hands-on-assist techniques, she guides students of all levels, to practice safely and to experience the healing powers of yoga, but at the same time having lots of FUN! Those who have had the pleasure of studying and practicing with Yan know her as a gentle, inspirational person who truly lives what she teaches.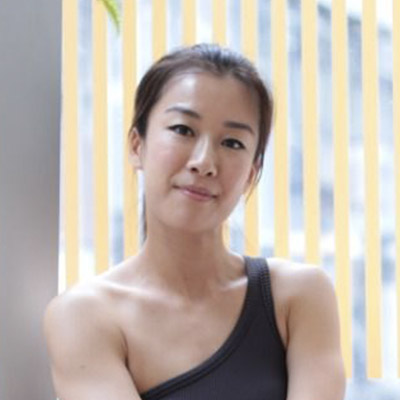 Carrie Pun
Carrie is a 500 hour yoga teacher and has studied yoga and incorporating its philosophy into her life since 2006.Her teaching is rooted in Universal Yoga by Andrey Lappa and blended with Hatha Yoga and Vinyasa style. Have over 10 years experiences leading large groups in various workshops, outdoor classes and charity events locally and worldwide. She has also participated multiple international yoga events as a honorable judge. Her classes offer creative sequences with intentional theme, emphasizing the important of proper alignment, integration between movement and breath, and ongoing awareness. Meanwhile, guiding students through modeling with clear direction and hands-on adjustments.

Carrie is a dedicated Buddhist practitioner and a vegetarian, she illustrates the beauty of kindness, harmless and compassion to all sentient beings, and applies these practices to our modern lifestyles. She weaves thoughts advocating self connection for acceptance and detached involvement. She encourages growth of the physical and spiritual self, expands present moment awareness, so to cultivate the inter-connectedness to each other, to the universe and all domains of life; and is endlessly grateful to all her teachers who have lit her way and is humble to share this light with all of you.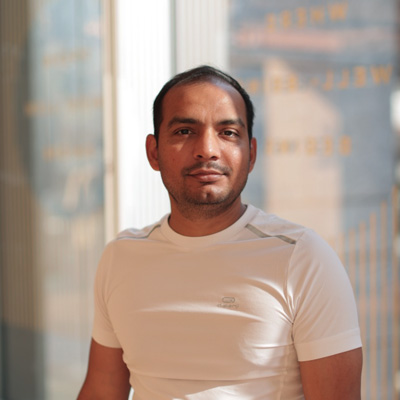 Kanwar Pal
KP is a competent yoga teacher who has been teaching for over 15 years along with vast experience across India, China and Hong Kong. This experience has gifted to him a gentle grace that is admirable and a pleasure to be around. KP has won various yoga competitions in India at his young age and continued to further his studies in Yoga since with a Master degree in Yoga and Meditation. He has taught trainings and led numerous workshops and classes in various aspects of Yoga, meditation and philosophy. In his teaching he weaves together the tangible, physical power of asana with the wisdom of Yoga philosophy. KP builds strong, creative, mindful and intelligently sequenced flow classes which emphasize increasingly subtle aspects of mindfulness and alignment towards deeper layers of the physical body. He loves to engage students in open, honest and challenging discussion in order to get at the deeper layers of ourselves. He is known to be sensible and practical, with sound knowledge in the science of yoga. In KP's teaching, he wishes to utilize his skills and abilities in the field of Yoga that offers students individual growth while being resourceful, innovative and flexible.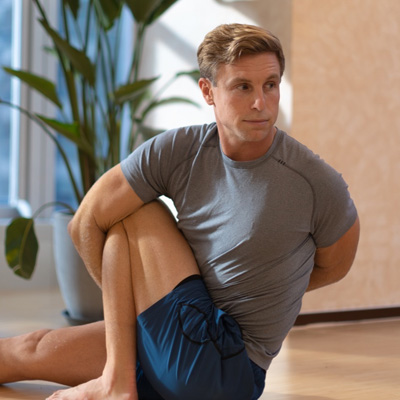 Ray Marangelo
Ray's yoga journey began in 2005 in Florida where his home is. Experiencing the many benefits yoga provided him, Ray studied to become a yoga teacher in 2013 in Hong Kong where he found the most passionate yoga community so he could share these gifts with others. His training to become a yoga teacher was life-changing; the yogic philosophy brought more acceptance, contentment and joy into Ray's life. Ray thoughtfully designs his yoga classes with the intention of building strength alongside flexibility and fluidity. Throughout his classes are variations and modifications to support a student's individual anatomy and level of practice. Ray is passionate about delivering a style of yoga that balances effort and ease. He's experienced in teaching world class group and private classes. With years teaching experience, he is committed to deepening his own practice and understanding of yoga to better serve her students so they can grow alongside him. His passion, positive energy and drive to continuously learn and improve himself are his greatest strengths. Yoga is where Ray finds his greatest sustainable joy, yoga is where he goes when all else fails, yoga is what centers him and helps him become the greatest expression of himself. He's eternally grateful to all the yogis that came before him who walked the path, explored the unknown and paved the way for all of us to live happier more fulfilled lives as we travel on our own yoga journey.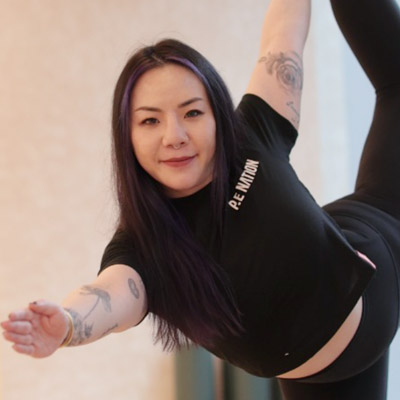 Eunice Lo
Eunice's classes are both strong and nurturing, offering plenty of opportunities for challenging postures. Eunice's Yoga journey started in 2015. Being made aware that Yoga is not merely physical practice, Eunice perceives yoga as a lifestyle and attitude towards life, as well as a guide to how to treat others. Her teaching is based on Navakaraṇa Vinyāsa - her sequences are designed to build strength and flexibility. With safety being her first priority, Eunice encourages her students to turn their focus inward, to tune into their own unique experience and expression of their practice, therefore creating a deeper awareness, understanding and acceptance of the self. Often arm balances and inversions are included in Eunice's class.
Eva Chan
Eva is a Yoga Alliance certified ERYT-500, YACEP and RPYT Yoga teacher, who has facilitated numerous workshops and trainings. Her intention is to pass on the sacred teachings of Yoga in relevant, inspiring and accessible ways. Eva started her yoga journey in 2006. Yoga is a way for her to escape the stressful working environment. She was amazed at how focusing the rhythm of the breath can quiet her monkey mind and that she found inner peace and mindfulness through Ashtanga Vinyasa practice. Eva always offers her love and gratitude to all the teachers she has met. Eva teaches because she believes in the power of yoga and is passionate about sharing it with others. Eva has now been teaching yoga for a decade and continues her mission to make yoga accessible to everyone so all people can enjoy the healing benefits. Eva sees yoga as a way of living – a practice of moving with awareness and breathing with mindfulness on the yoga mat, whilst also acting with thoughtfulness and speaking with kindness when she moves off the mat. She believes that uniting mind and body is the key to personal growth and change, and has experienced this through her own journey. Eva invites her students to explore their unique mind-body connection in each of her classes to be as you are and move as you feel. Enjoy a natural progression of movements that are strong, yet allowing you to explore your own limits. Her classes work towards unwinding the body with the intention to create more space within the body and mind. Eva's intuitive flow style of teaching reflects her enthusiasm for yoga, her deep dedication to the practice and her connection to her students.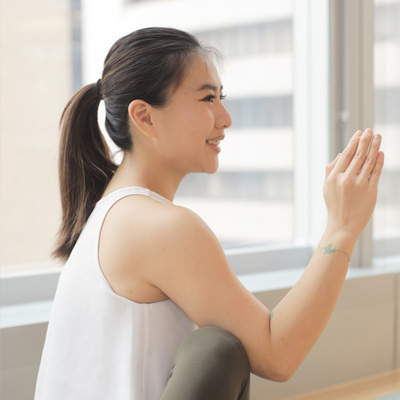 Audrey Yiu
Audrey discovered the transformative practice of meditation during her teenage years, and it has had a profound impact on her life. As a dedicated and passionate yoga teacher, she skillfully guides her students in integrating mind and body, offering options to deepen their foundations while fostering strength and mobility, , offering challenging options to deepen their foundations. Audrey is truly passionate about advocating for the inclusivity of yoga, recognizing that it holds immense benefits for every body. In her classes, she encourages students to explore their bodies and cultivate a heightened awareness of their inner state. With a focus on achieving a balance between physical and mental wellness, Audrey's classes incorporate elements of both yin and yang practices. She also offers transformative sound meditation sessions for deep relaxation and inner peace. Committed to supporting pregnant women and postnatal recovery, Audrey also believes in the empowering benefits of yoga for physical and mental well-being.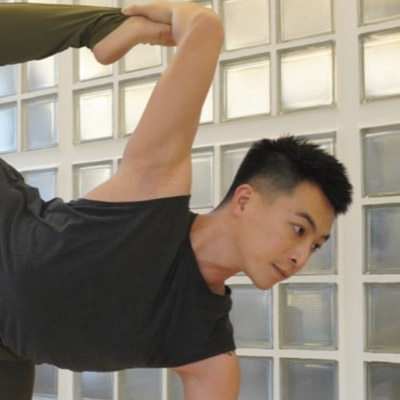 Victor Cheng
Started in his 20s, Victor began his yoga journey wanted to increase his flexibility, strength, and range of motion, but later on he discovered yoga is so much more - it's a lifestyle. It was through consistent practice that Victor realized states of inner-peace, clarity and joy he'd never before experienced. The transformative powers of yoga, meditation and mindfulness changed his personality, the way he interacts with people and how he deals with challenges in life. Victor was deeply inspired by his root teacher Andrey Lappa, founder of Universal Yoga. Over the years, he has followed Andrey all around the world, including Hong Kong, Shanghai, Beijing and the Himalayas to deepen his practices along his journey of self-discovery. These experiences have enriched his understanding of traditional yoga practice, asanas refinement, sequencing and meditation. Victor was also trained from internationally renowned vinyasa teacher, Jason Crandell. What's more is that he is also a Tibetan singing bowls sound therapist and Pilates teacher. Victor knows the profound impact yoga practice has had on bringing balance, knowledge and purpose into his life and wants nothing more than to share this with others. He is passionate, humble and down to earth. His classes are both strong and nurturing, offering plenty of opportunities for challenging postures, while taking steps to ensure his students feel safe and supported in class. He believes the best way to start anything is to set a strong solid foundation. With safe and effective practice, it brings synchrony on physical and mental health, and that 'happy' energy is contagious.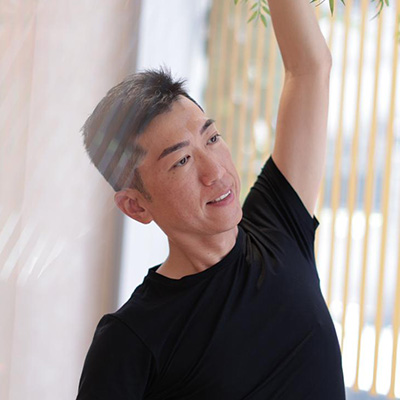 Billy Leung
Billy started his yoga journey in 2010. Yoga has transformed his lifestyle from the hectic business world to finding health, inner peace, freedom and bliss. Billy has been passionate in music since a young age. He is a pianist and percussionist. Having experienced first hand the powerful effects of sound on himself, he specializes in sound meditation with Himalayan singing bowls, Alchemy crystal singing bowls, symphonic and planetary gongs. For Billy, Yoga is about connection. His teaching includes various styles of asanas, pranayama techniques and sound meditation. He uses sound to restore our vibration to a state of harmony. He also focuses on self-healing, rebalancing of energy, and cultivating mindfulness from mat to everyday life. In his class he aims to create a light-hearted and inclusive environment where all are encouraged to explore their physical and non-physical selves. Expect to feel supported as you move through a gentle, rhythmic flow. Billy also enjoys the beauty and peacefulness of mother nature. He has been mountain biking for over 20 years. He is also a certified instructor in boating, sailing, snowboarding and skiing. He can often be seen in the blue ocean during the summer, and on snow mountains during the winter. He is keen to share his knowledge and passions with all of you.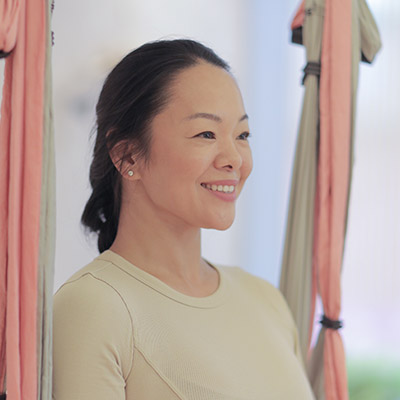 Amani Gong
Amani is a E-RYT 200 & RYT 500 Yoga Teacher and Yoga Teachers College®️ Yoga Trapeze Trainer, who has been very much into dance and sports since a teenager. In the past 15 years she has mainly focused on Yoga and Krav Maga. Words could not express how her body and mind have benefited from it. With her years of experience in combat sports and yoga, Amani found Yoga to be the best modality to strengthen her body, increase flexibility, and gain a new level of awareness. She believes in live the life she love and loves the life she live, and she is looking forward to share her knowledge and practice with you, for a more healthy body, peaceful mind and balanced life!
Start Your Trial
Begin your well-being journey with us! Available only to new Be Earth Students.
Check schedule