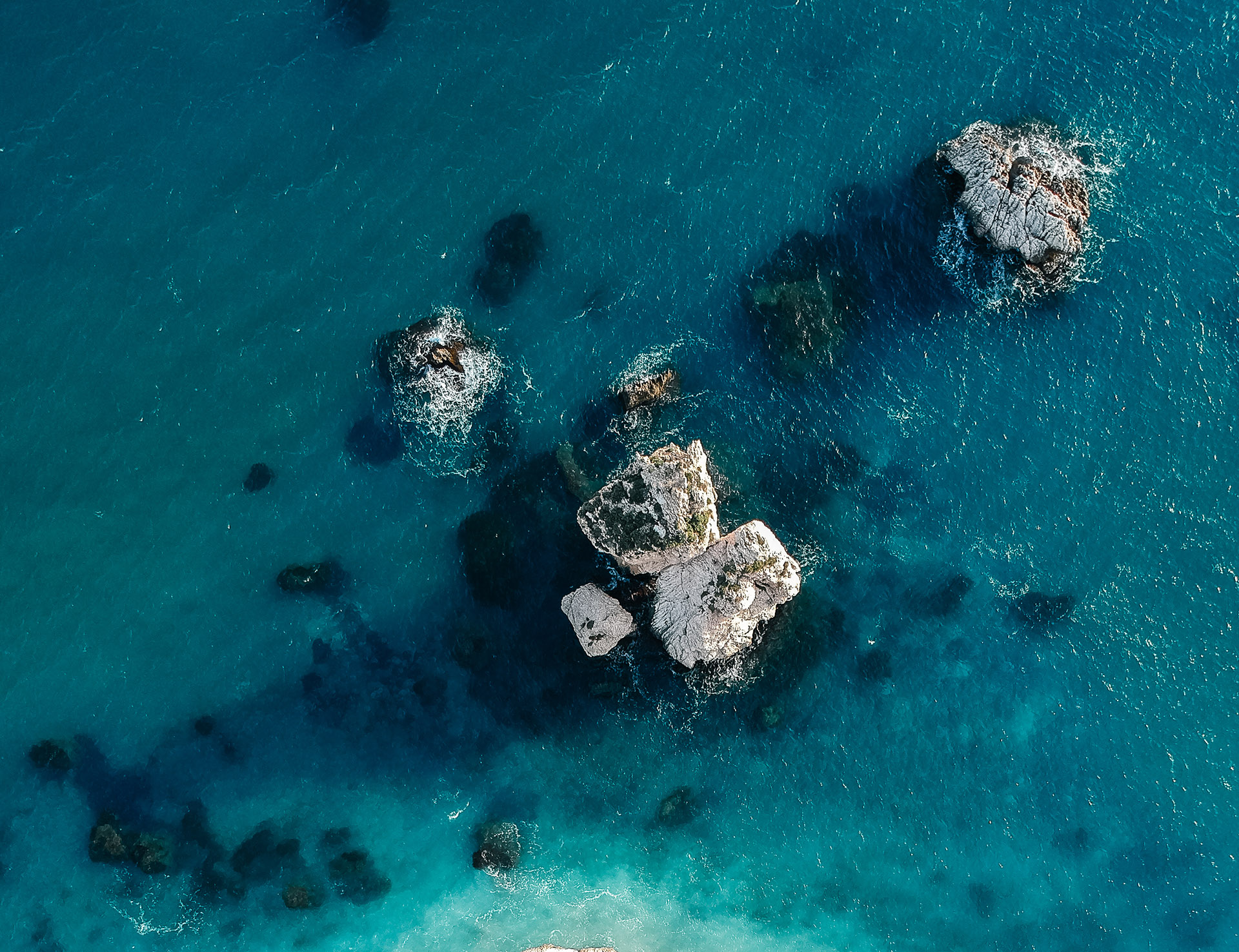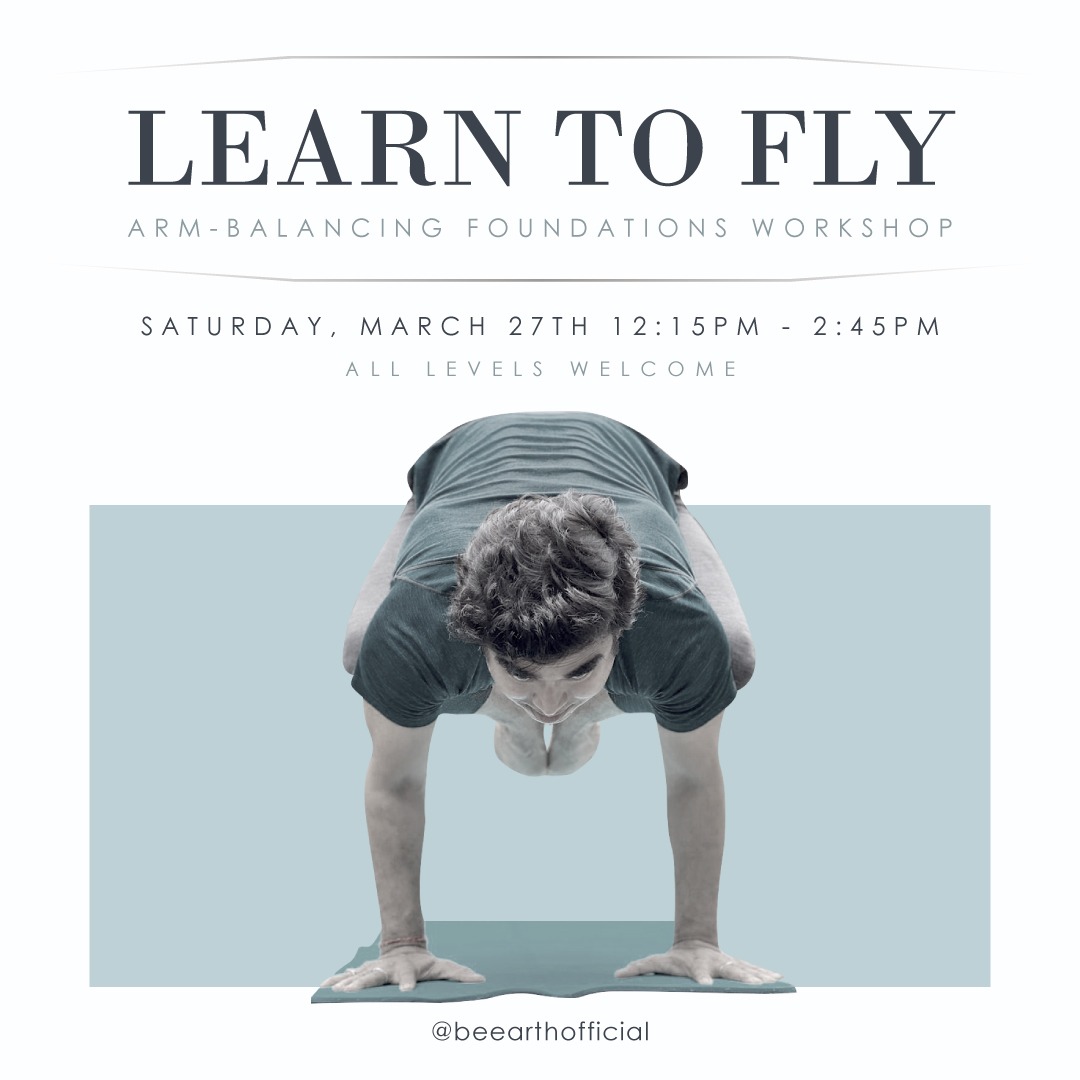 Arm-Balancing Foundations Workshop
with Īshā Sachendra
March 27 • Saturday • 12:15pm-2:45pm

Have you always wanted to take flight? Would you love to feel the sensation of balancing on your hands or arms with ease? In this 2.5 hrs workshop, Īshā will give his top tips for unlocking these more advanced postures and unleashing your creative power and inner playfulness.

Arm-balances are empowering poses in which a combination of strength and balance are used to support our weight. In this workshop, we'll work on key elements through drills and plays to help you perfect these poses. Think core stability and integration, scapular positioning and shoulder strength, wrist and hip flexibility plus a touch of bravery!

Definitely one not to be missed - this one will fill up quickly so be sure to get your booking asap! Tickets are $750. This is suitable for all levels including beginners - a fantastic way to take your practice to the next level and improve your yoga confidence.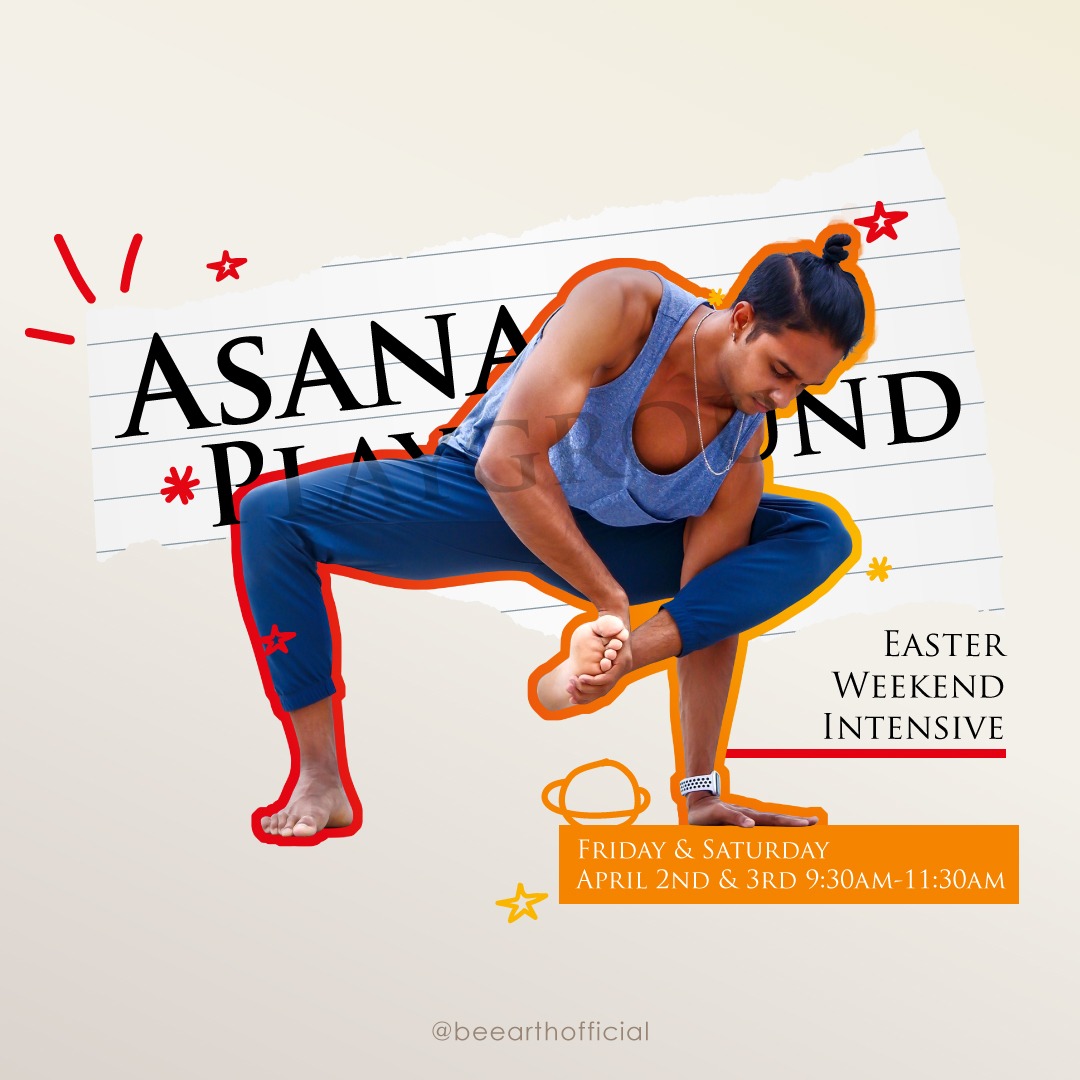 Asana Playground Intensives Easter Weekend
with Ranjit Nekhar
April 2 & 3 • Friday & Saturday • 9:30am-11:30am

A playground for the practitioner wishing to move towards and into more advanced postures and sequencing. Expect hard work and a lot of fun in a supportive environment. In this unique practice you can explore the inner wisdom of the body, deepen your asana, improve your alignment and develop greater physical and subtle awareness in your practice.

Tickets are $1,380. Book via DM, studio or over the phone!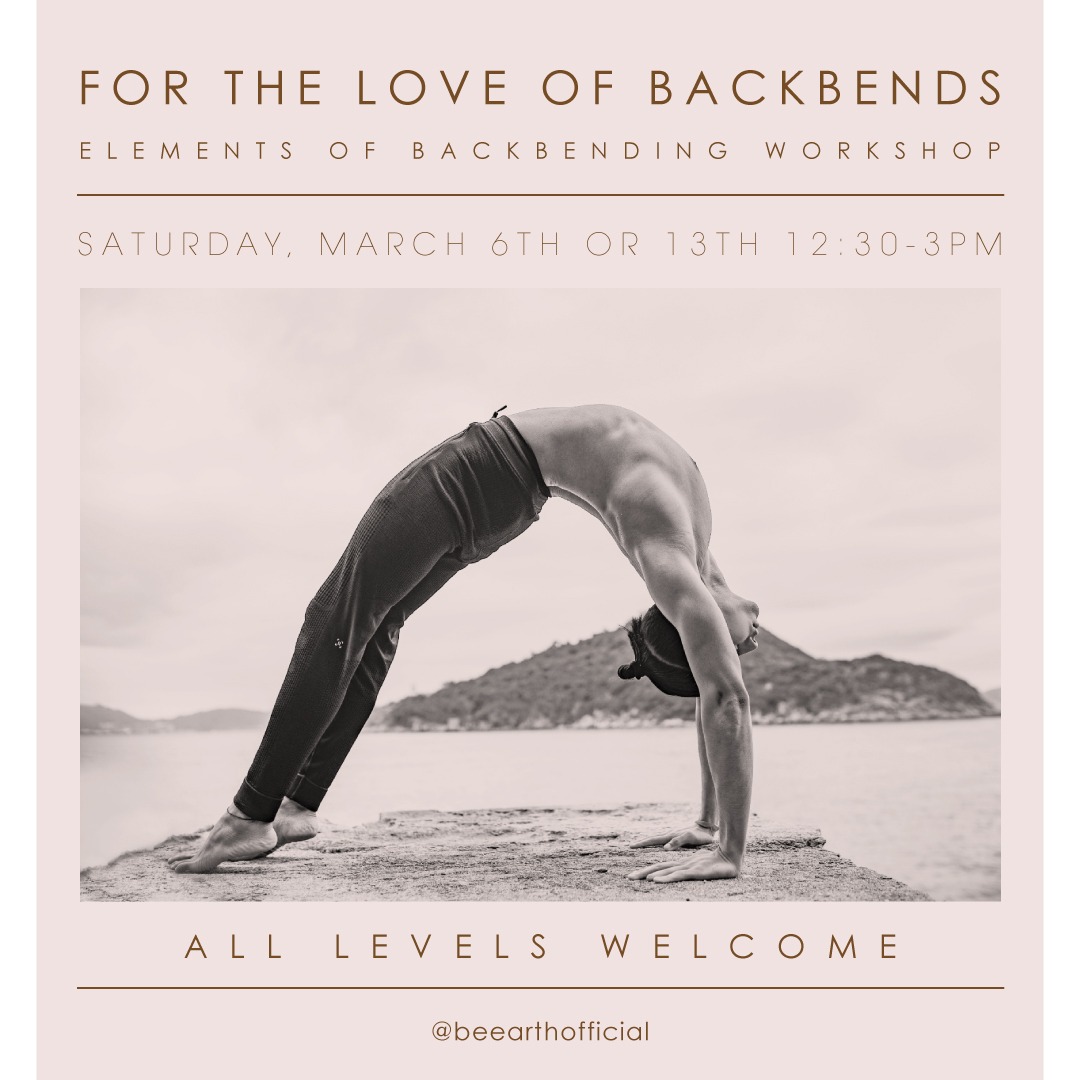 For the love of backends
Saturday, March 6th or 13th 12:30 – 3pm
For the love of backends will be instructional and experiential, and each student will receive personal instruction from our teacher Ranjit.
This is a 2.5hr workshop focusing on backbends, a.k.a. "heart-openers".
Topics include:
Benefits of backbending
Understanding the anatomy of backbends
How body type affects us
The essential components to backbending safely
How to warm up for backbends
10 common poses with beginner to advanced variations
How to use props like yoga block and straps to facilitate and deepen your practice
Tickets are $750 and available via DM, in the studio or over the phone. Spaces are limited!
Start Your Trial
Begin your well-being journey with us! Available only to new Be Earth Students.